Let Down Your Stresses
All Skin Types. Fully Customized. The ultimate skindulgence. A deeper face, neck and shoulder massage on stress points plus a soothing Superskin Facial with the careful removal of stress blemishes (one tends to get them when frazzled). A relaxing hand & foot scrub then limb-by-limb massage deliver you to a state of blissful skinvana
Hypoallergenic Gua Sha Facial
Facial Gua Sha (刮痧) differs from body Gua Sha in that it is gently sculpting and extremely relaxing. Our signature hypoallergenic and anti-inflammatory formulations make this popular massaging treatment even safer and more beneficial to the skin, providing improved texture and tone while promoting relaxation.
ANTI-AGING, INTENSIVE MOISTURIZATION, REPAIR
Youth, The Whole Youth & Nothing But The Youth
All Skin Types. Fully Customized. The Superskin Facial with an additional face massage prior to the application of our popular Anti-Aging Intensive Collagen & Elastin Infusion on the face and neck. Helps renew skin's softness, strength and elasticity. Our most up-lift-ing facial. While not required, this treatment is ideal at day's end for more trans-epidermal absorption time.
REDNESS
Oh So N-ice!
Skin distress? Put redness on "nice." Soothes and relieves skin with redness, hyper-reactivity or sensitivities. Oh-so-gentle, calming & cooling. With reparative antioxidants and non-steroidal anti-inflammatories. A "trooh" skin-saver.
PEELS & MICRODERMABRASION
Diamond Microdermabrasion Facial
Talk about polish! Our perennial client-favorite SuperSkin Facial (customized to your skin type) with Microdermabrasion. This popular procedure uses natural diamond chips to gently polish and stimulate skin while vacuuming away dirt, porecloggers, and other debris. Helps reduce fine lines, hyperpigmentations, acne, and the appearance of large pores. Results in plumper, more supple, clearer, smoother, brighter, younger-looking skin.
Re-Everything Glycolic Acid Peel
Rejuvenates and reduces signs of aging by increasing cell turnover rate, stimulating collagen production, lightening hyperpigmentation and diminishing fine lines. The peel also improves the appearance of large pores, targeting acne and unsightly comedones. Gives skin a renewed vibrancy and clarity.
Other Facial Services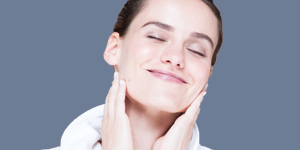 These are our popular SuperSkin Facials but more concentrated and targeted, featuring our more advanced, active-ingredient formulations plus special cosmeceutical-enhancing masks. These great power sessions work like booster shots for your daily at-home therapy.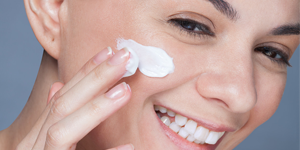 Our classic facials have been perennial client favorites for decades (spanning generations) for being ultra-reliable basics that get your skin clean, moisturized, and glowing.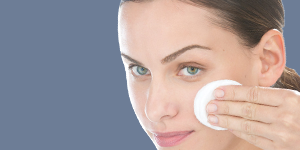 All too sweet"fleet treats"for great skin on the go. Our Skin-a-Jiffies are quickie "aperitif" facials that can tide you over until your next full facial. Each of these "express-to-dews" features a light facial massage, expert toning, and a short session with one of our famous fresh masks.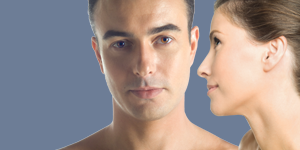 Peels and Microdermabrasion can be customized further to specific areas or combined with other procedures for multiple benefits.